Zingr – socialinis portalas – miesto programėlė vienijanti UK lietuvius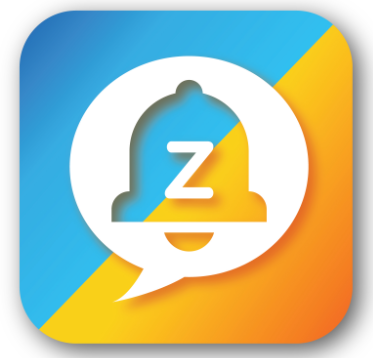 Socialiniai portalai, kaip Facebook, Twitter, Youtube.. jau yra daugumos mūsų gyvenimo dalis. Vieni iš mūsų juos naudoja kaip patogią susisiekimo galimybę, kaip tarkime 'messengerį', dalis mūsų tiesiog prastumia laisvą laiką linksmų filmukų peržiūrų, ar tiesiog skaitydami draugų pasidalintais įrašais.
Nors jie tarpusavyje visi atrodo vienodi, bet kartu ir skirtingi. Retas iš mūsų tikėsis nuėjęs į 'Twitter' pasižiūrėti linksmų filmukų, nors visi žinome jog ten jų galime rasti.
Jeigu..
Facebook – draugų ir šeimos socialinis portalas skirtas palaikyti artimus ryšius su artimais..
Twitter – dalintis trumpom žinutėm, kai esi matomai populiarus, kaip tarkime JAV prezidentas..D.Trump.., o Youtube tai video dalinimosi platforma, o tai kurgi galimybė pasiekti žmones, kurie supa Jus?
Taip..
Štai čia ir atsiranda programėlė Zingr. Socialinis miesto portalas Zingr skirtas dalintis įrašais su savo miesto gyventojais, žmonėmis, kurie nuolat netoliese Jūsų.
Nemokama, patogi naudoti ir sukurta naudojant tokias pat technologijas kaip Facebook, Instagram ar Skype, išleista tiek Android tiek IOS versijoms. Savo unikaliu ir patogiu dizainu programėlė jau pasiekiama viso pasaulio žmonėms.
Parsisiųsk: Zingr social app IOS arba Android versiją nemokamai.
People nearby. Zingr social app discover people around you
Most of us knows Facebook as a social network. But do you know that there are more social networks also popular around all world?
Facebook is nr #1 social network in the world, more than 2,230,000,000people from all the world use it or had used. This social app is for friends, family.
Twitter — i guess most of us knows that this social network is loved by USA president Donalt Trump. He loves to tweet and share his thoughts by this social network. You can share your thoughts and short messages with your followers on this social network.
Zingr — this social network is new. If we deal on that Facebook is for friends and family, Twitter — for your
followers and fans, so what about your country, city..or people who is near you? Yeah, and here comes Zingr.This social app is for people to share short messages or photos to people around you. Just post a message or photo and all people around you will see it. Simple, isn`t?
What can you share on people nearby app ZINGR?
Anything! 🙂 But no sex photos, no spam, no illegal content or you will be BANNED 🙁
How does it work?
Tweet any message, and it will be approved by admin. That message will see thousands of people near you. If you
travel for example from LONDON to PARIS.. Your message in London still be, so anything you post in Paris.. All people from Paris will see 🙂
Share video, photo files, selfies with people around you. Chat with stranger people safe, meet and find new friends. Zingr social app – your city in your POCKET 🙂 !
Zingr social app meet people nearby
Zingr social app meet people nearby design.
People on thiese can't imagine life without social networks. Facebook, twitter, Instagram and of course city portal – ZINGR.  All of thiese social apps has his own purpose.
Facebook
Social network to share videos, files, your thoughts with your family or friends
Twitter
Social app to tweet to your fans short message.
Instagram
Social app to share photos with your followers.
Zingr
Zingr social app to share photos, videos and short messages with people near you. This app is like 'Your city in your pocket' ! 🙂  all people who use this app can see nearby people , chat with them, share their thoughts.
Lets check beautiful design of ZINGR app 🙂
Zingr social app LOGO
UK winner scoops whopping £123m jackpot in EuroMillions
Currently, the lottery record belongs to Colina and Chris Weir from Scotland, who won £ 161 million in 2011. By the way, last year the couple announced th
Currently, the lottery record belongs to Colina and Chris Weir from Scotland, who won £ 161 million in 2011. By the way, last year the couple announced they decided to stand out.
And in 2012, Adrian and Gillian Bayford won £ 148 million. This couple divorced after a year.
Although the EuroMillions lottery is played in nine European countries, four of the biggest gold pots this year have been won in Britain.