Dangoraižį, pavadinimu "The Shard" ("Šukė"), suprojektavo italų architektas Renzo Piano. Savo išore pastatas primena aštrią stiklo šukę. Ceremonijoje dalyvavo vidurinysis Didžiosios Britanijos karalienės Elžbietos II sūnus princas Andrew ir Kataro ministras pirmininkas šeichas Hamadas Bin Jassimas Al-Thani. Ši Pietryčių Azijos valstybė buvo svarbiausia projekto investuotoja.
The Shard – aukščiausias pastato Londone kaina
"Shard" statyba kainavo 1,5 mlrd. svarų sterlingų (2,35 mlrd. dolerių). Kaip reikalavo Artimųjų Rytų investuotojai, 87 aukštų dangoraižyje įrengtuose biuruose nesikurs kompanijos, susijusios su alkoholio gamyba ir pardavimais, taip pat su lošimų verslu. Dangoraižis aukštis siekia 309,6 metro. Pastate buvo įrengtas prekybos centras, biurų patalpos, žiemos sodai, restoranai, 200 numerių viešbutis "Shangri-La", prabangūs apartamentai ir apžvalgos aikštelės.
Maksimali apartamentų, įrengtų "Shard" dangoraižyje, kaina galėjo siekti 30-50 mln. svarų sterlingų (57-80 mln. dolerių). Pagal brangumą dangoraižis pavijo Londono kompleksą "One Hyde Park", šiuo metu pirmaujantį brangiausių sostinės nekilnojamojo turto objektų sąraše.
"The Shard" – vienas aukščiausių  statinių visoje Europoje, o aukščiausių pasaulio pastatų sąraše patenka į 100-tuką.
The pound has reached unprecedented heights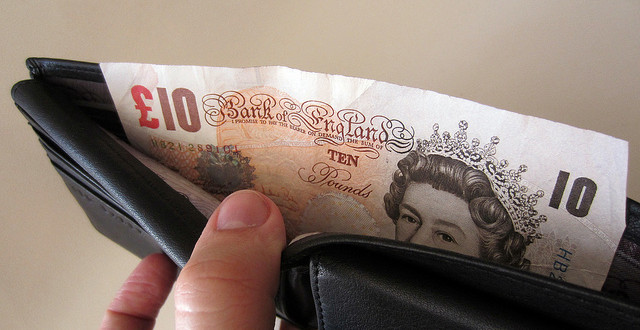 The United Kingdom (UK) exchange rate has reached its old unprecedented highs against the US dollar and the euro after it explained that the ruling Conservative Party had won more than a few MPs and did not approve of the parliament.
The pound is currently trading at $ 1.34 / pound and $ 1.20 / pound. Financial analysts predict that the pound may soon reach $ 1.40 per pound. On the other hand, the pound is still below the Brexit referendum day, when the pound was paid at $ 1.50
The pound has been influenced by rising business expectations
Growth in the pound has been influenced by rising business expectations that Brexit will succeed by January 31 next year and the Brexit transition will last until December 31 next year.
On the other hand, after the Brexit transition, there is still concern that the UK will trade with the EU under World Trade Organization (WTO) rules if it fails to agree on free trade conditions.
First Dates success: Can you find first love in London on social apps?
Nowadays people you social apps not only to communicate with friends, to share video, stories or to waste some time on internet. Social apps like Zingr can help you also to find your soulmate. Zingr social app discover nearby people so you can check people near you, invite them to meet in real life.
It doesn`t matter if you are from London, Liverpool or anothe smaller city, this social app will discover people near you and you can communicate with them.
How to plan your first date on social app?
Social app can be used to meet new friends or soulmate, but just keep in mind, that most of people may not be interrested in new relationship. So first of all you should be patient. Share videos, stories, photos and check who is interresting in your content which you share. Thiese people who are most interrested in your content, could be your new friends, followers or they may be interrested to meet you in real life. That`s how you can plan your first dates in UK.
UK election: Boris Johnson's Conservatives win majority
By early Friday morning, the country's Tory (Conservative) party had already secured a much needed majority of..
The Conservative Party of Prime Minister Boris Johnson has secured an absolute majority during early parliamentary elections in the United Kingdom on Thursday, crucial to the country's ambitions to leave the European Union, according to a poll of voters. Summing up the results from almost 70 percent. constituencies, the Conservatives are firmly in the lead.
UK election: Boris Johnson's Conservatives win majority
By early Friday morning, the country's Tory (Conservative) party had already secured a much needed majority of 329 out of 630 seats in parliament. At the time, Jeremy Corbyn-led Labor lagged far behind and did not overtake Boris Johnson's thorns with 198 seats.