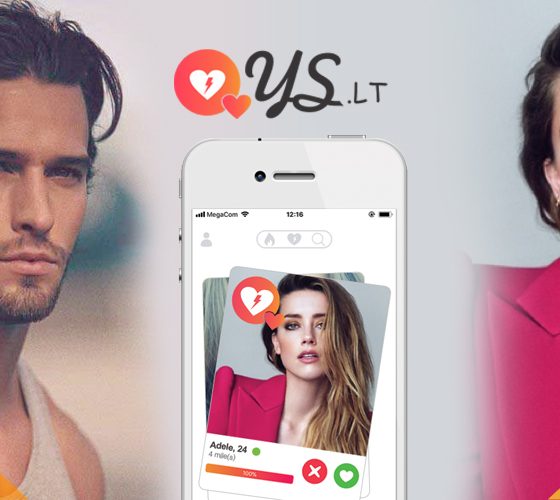 Ys.lt populiariausia pažinčių programėlė Lietuvoje viršijo 100 tūkstančių parsisiuntimų
Greičiausiai populiarėjanti Lietuvoje startavusi Ys.lt pažinčių programėlė jau gali pasigirti virš 100 tūkst. parsisiuntimų
Išmanieji telefonai jau tapo neatsiejama mūsų gyvenimo dalis. Kartu su išmaniųjų telefonų naudotujų skaičiumi auga ir jiems pritaikytų  programėlių skaičius. Dažniausiai lietuviai teigia turintys apie 20 programėlių savo telefone. Tačiau kasdien jų naudoja mažiau nei pusę. Dėl pagreitėjusio gyvenimo tempo dalį savo gyvenimo žmonės perkelia į socialinius tinklus. Neišskirtis ir naujos pažintys. Nerasdami laiko megsti naujas pažintis klubuose, kavinėse.. ar tiesiog ieškodami kažko naujo vis daugiau žmonių taupydami savo laiką pasirenka pažinčių programėles.
Populiariausios programėlės Lietuvoje
Lietuvoje populiariausios programėlės: naujienų. Čia pirmauja gerai visiems žinomi 'Delfi, 15min, lrytas" portalai. Šių programėlių atsisiuntusių skaičius jau perkopė 100-tus tūkstančių skaičių ( android). Šį skaičių yra pasiekusios tik jau žinomi projektai. Skelbimų portalas 'skelbiu', automobilių skelbimų portalai 'autogidas', 'autoplius'.  Deja moterims skirtų programėlių parsisiuntimų skaičius nėra toks didelis, daugumos jų pasiekė tik 10 – 20 tūkstančių. Kitokia padėtis tarp pažinčių programėlių. Čia parsisiuntimų skaičiai siekia virš 50 tūkst. Greičiausiai populiarėjanti Lietuvoje startavusi Ys.lt pažinčių programėlė jau gali pasigirti virš 100 tūkst. parsisiuntimų ( android) , ir šis skaičius vis auga.
Ši programėlė išversta jau į 24 kalbas yra šiuo metu greičiausiai auganti programėlė, kuri startavo Lietuvoje. Ši programėlė šiuo metu yra skirta tik android naudotojams, tačiau artimiausiu planu pasirodyti turėtų ir IOS. Ši greitai populiarėjanti programėlė leidžia jos nariams ne tik 'math' inti vieni kitus, tačiau atlikus paiešką matyti visus narius kurie yra netoliese, bei bendrauti su jais be jokių limitų.
Norėdami parisiųsti programėlę, ieškokite jos 'Google store' parduotuvėje.
How does adult find friends in London? Meet ZINGR – local app to meet new people in UK
Most of us knows dating apps Bumble or Badoo, a great dating apps released in United Kingdom as worldwide alternative to Tinder. But there are also some social networks for adult people in Uk to meet new friends. Lets meet ZINGR – local social network to connect people nearby and find adult friends.
ZINGR – location based social network. Use #hashtag to meet adult people in United Kingdom
Local app ZINGR is a great app to meet like – minded people who are living nearby. This social network use GPS to connect people in your area, so its great to find adult with same interest. Users from UK use popular tags to reach local people, and the most trending hashtags are going viral, in top of the "trending nearby tags" list. This is great to get more attention from your neighbors and to meet people with similar hobbies.
What happens in your neighborhood? Discover stories in your area
Instagram, Snapchat, Facebook..all these popular networks use Stories. But to know what happens around you – ZINGR is a one of the apps you should try. ZINGR allows people from United Kingdom to discover live stories nearby. This is great to know what going on in your neighborhood.
Social network ZINGR was released in 2019 by Kęstutis Gedaitis and the latest version of social network ZINGR can be downloaded from Apple, GetJar, Amazon or Google play store.
Brexit can make food more expensive
Retail chains in the United Kingdom (UK) have warned suppliers of the imminent rise in prices of food products imported from the European Union (EU) and the likely shortage of these products. Partial food losses, reduced product choice and soaring prices threaten the UK-EU border
Best apps to make new friends in UK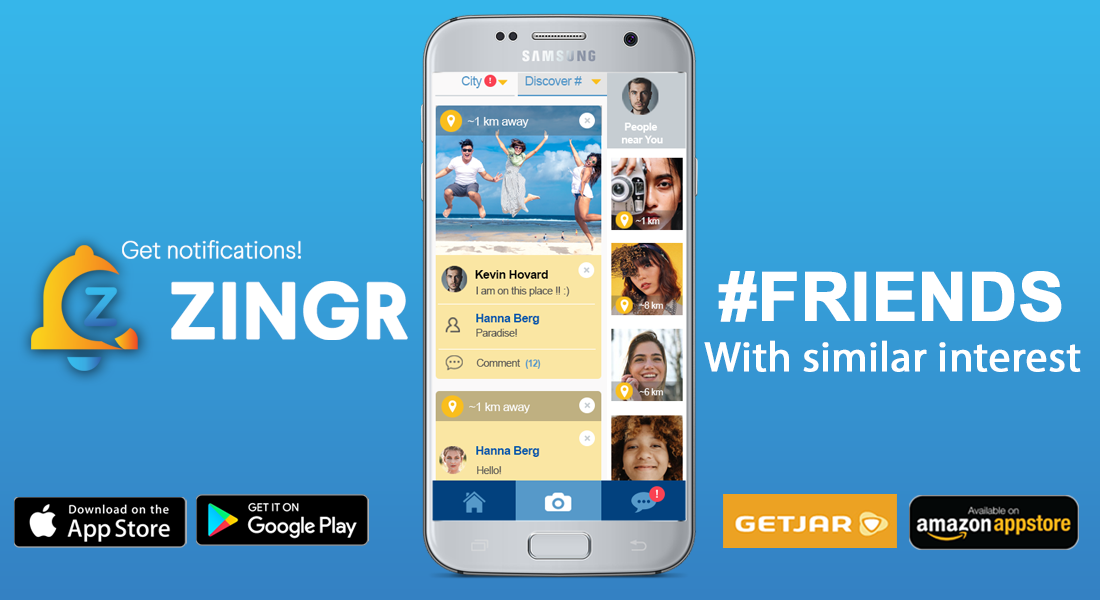 There are many great apps to make new friends in UK. Lets check couple of best apps to make new friends in UK.
ZINGR use GPS to connect local people. This app is a great alternative to Instagram or Snapchat. All these apps use stories. ZINGR also use hashtags to connect people nearby. People can use hashtags to connect like minded people in UK. This is great app to make new friends in UK.
Yubo – is anothe great app for teens to make new friends in UK. This app allows users to chat online, talk to on video chats. This app is like an alternative to Snapchat. Yubo is loved by teenagers.